Cisco CCIE Security Tests
CERTIFICATION: CCIE Security (Cisco Certified Internetwork Expert Security)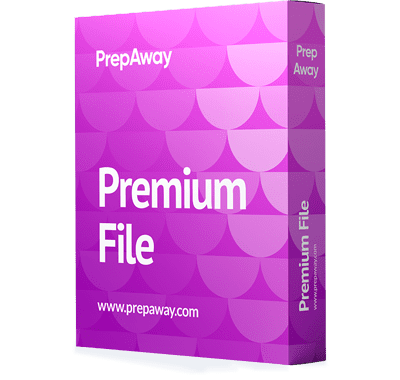 Free CCIE Security Exam Questions & CCIE Security Dumps
Pass Your CCIE Security Certification Exams Fast. All Top CCIE Security Exam Questions Are Covered.
Latest CCIE Security Certification Questions are uploaded by Real Users which provide CCIE Security Practice Tests Solutions.
All CCIE Security Dumps and CCIE Security Training Courses Help candidates to study and pass the CCIE Security Exams hassle-free!
350-701 Exam - Implementing and Operating Cisco Security Core Technologies
Free 350-701 Exam Questions in ETE Format
CCIE Security Certification Facts
The Cisco Certified Internetwork Expert (CCIE) Security certification is a credential that carries honor and prestige accepted by all security professionals globally. The CCIE Security certificate is the industry standard to distinguish network security engineers and professionals who have displayed expert-level performance in configuring, troubleshooting, and implementing Cisco network security solutions. It is among the most advanced available network security credentials. This is because the credential requires skills and profound knowledge. Achieving the CCIE Security certification shows that a person is able to design, lead, and manage the most complex network security projects and teams.
This Cisco certification is intended for network security experts. Maintaining it is one of the greatest desires of many network security professionals. To achieve the CCIE Security certification, a security professional must prove his or her theoretical expertise of network security practices by passing the CCIE Security written exam. Besides this written test (400-251), one must also demonstrate his/her skills in the CCIE Security lab exam using actual equipment in real-world situations.
Network security professionals who want to earn the CCIE Security certificate must follow these steps:
Step 1. Taking the CCIE Security written exam. It is the first step towards receiving this Cisco certification. The 400-251 CCIE Security exam contains 90-110 questions. It takes 2 hours to write. The test is available in English. The certification exam covers various areas, including:
Security protocols
Cisco security applications
Application protocols
Operating systems
Security technologies
Step 2. Taking the CCIE Security lab exam. This is a hands-on exam that requires the candidates to configure a chain of secure network applications to given specifications. To pass this certification test, the students must have the knowledge of troubleshooting. One should be able to diagnose and solve network security issues as this is part of this exam. The allocated time for completing the test is 8 hours. A network security professional can achieve the CCIE Security certification only after passing the lab exam. The first lab attempt should be made within eighteen months.