CompTIA IT Fundamentals Tests
CERTIFICATION: CompTIA IT Fundamentals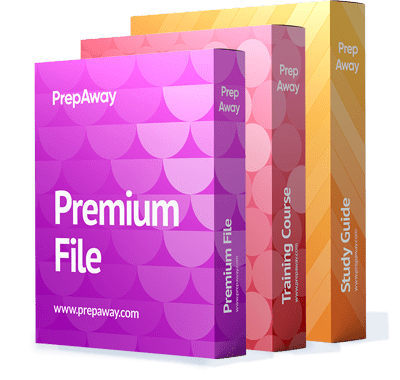 $20.00
Free CompTIA IT Fundamentals Exam Questions & CompTIA IT Fundamentals Dumps
Pass Your CompTIA IT Fundamentals Certification Exams Fast. All Top CompTIA IT Fundamentals Exam Questions Are Covered.
Latest CompTIA IT Fundamentals Certification Questions are uploaded by Real Users which provide CompTIA IT Fundamentals Practice Tests Solutions.
All CompTIA IT Fundamentals Dumps and CompTIA IT Fundamentals Training Courses Help candidates to study and pass the CompTIA IT Fundamentals Exams hassle-free!
FC0-U51 Exam - CompTIA IT Fundamentals
CompTIA IT Fundamentals Certification Facts
The CompTIA IT Fundamentals (ITF+) certification is considered worldwide to be one of the most important credentials in the IT industry. It is aimed at the entry-level IT students. This certificate is offered by the Computing Technology Industry Association (CompTIA) to those who still do not have complex roles regarding Information Technology. This certification is one of the most sought-after credentials. It is interesting not only for individuals who want to pursue a career in the Information Technology but also for employers.
The CompTIA IT Fundamentals+ certification is intended for those individuals who want to have a thorough fundamental understanding of IT, but whose chief roles are not necessarily connected to the duties of an IT professional. The ITF+ credential is usually used as a tool to promote and advance general IT fluency among those who work in an organization. It is important and helpful to everyone in a company irrespective of their job roles. It usually acts as the ideal springboard to the senior CompTIA certification – CompTIA A+.
To achieve this certificate, one should take and pass the FC0-U51 or FC0-U61 certification tests.
FC0-U51 is a foundational exam. Therefore, there are no any certification prerequisites that candidates must meet to be allowed to take this test. This CompTIA certification exam consists of questions that have been presented in the multiple-choice format. There are 75 questions in this test, and the students are required to attempt all of them. The passing score for this exam is 650 points out of 900. It is available in English, Korean, Chinese (Traditional and Simplified), Japanese, German, Thai, Portuguese, and Spanish. NOTE: The FC0-U61 exam is available only in English.
The FC0-U51 exam covers all the basics of Information Technology, structured primarily around the topics of networking, hardware, software, as well as security and basic IT literacy. To pass this test, the candidate should be able to identify and explain the different components of computer and their purpose, establish workstation, install software effectively, identify compatibility problems, set up network connectivity, discover any security risk and its solution, and carry out preventive maintenance.
This certification exam has 5 objectives, namely:
1. Software
2. Security
3. Hardware
4. Basic IT Literacy
5. Networking
To sit for the FC0-U51 exam, the applicants only have to register at Pearson VUE.