ITIL V3 Foundation Tests
CERTIFICATION: ITIL V3 Foundation (ITIL 2011 Foundation)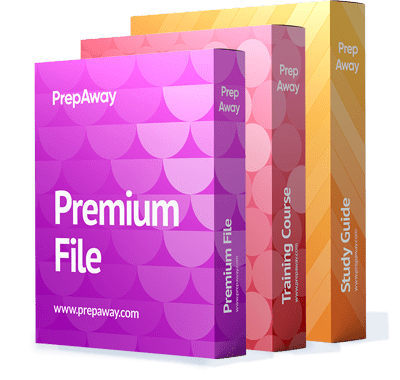 $20.00
Free ITIL V3 Foundation Exam Questions & ITIL V3 Foundation Dumps
Pass Your ITIL V3 Foundation Certification Exams Fast. All Top ITIL V3 Foundation Exam Questions Are Covered.
Latest ITIL V3 Foundation Certification Questions are uploaded by Real Users which provide ITIL V3 Foundation Practice Tests Solutions.
All ITIL V3 Foundation Dumps and ITIL V3 Foundation Training Courses Help candidates to study and pass the ITIL V3 Foundation Exams hassle-free!
ITILFND Exam - ITIL Foundation
ITIL V3 Foundation Certification Facts
ITIL originally representing Information Technology Infrastructure Library that is the top framework for management of delivery of IT services across the globe. ITIL is a model for a service lifecycle that recommends particular activities and processes from design, development, delivery, and support of IT services. Most companies adopt the ITIL framework to ensure that the delivery of their services aligns with a set of consistent, well-defined processes that include best practices. These practices bring about a predictable level of service to a user that reduces the cost of service development and deployment and improves service delivery.
ITIL has certifications, including Foundation, Practitioner, Intermediate, Expert, and Master levels. The ITIL v3 Foundation certificate deals with ITIL basics and is meant for a newbie. It starts the process of learning ITIL and getting the credential. Anybody with an interest in ITIL can take the relevant exam because it does not have any prerequisites. The Foundation certification covers all areas of the service lifecycle. However, once you get certified, you need to move to the next level, which is Practitioner and the next for you to qualify for management positions in service delivery.
The ITIL v3 Foundation certification exam contains 40 questions that have a multiple-choice format. You need to complete it within 60 minutes. The passing score is 65%. When you pass the test, you gain 2 credits towards your status as ITIL Expert and 18 PDUs (professional development units) for project managers. Every web page for the ITIL certification provides the candidates with links to the syllabus and relevant study materials.
The IT professionals with the ITIL certification are sought after by most companies that have adopted the ITIL framework as their internal IT standard. This credential is valuable for any IT specialist regardless of the field that they have majored in. Another advantage of possessing this certificate is that you can be valuable to small and medium sized businesses (SMBs). SMBs are increasingly recognizing the value of ITIL and are looking for employees who possess this certification. Today, IT has become a necessity for every business and that is why SMBs realize the advantages of engaging ITIL trained personnel.